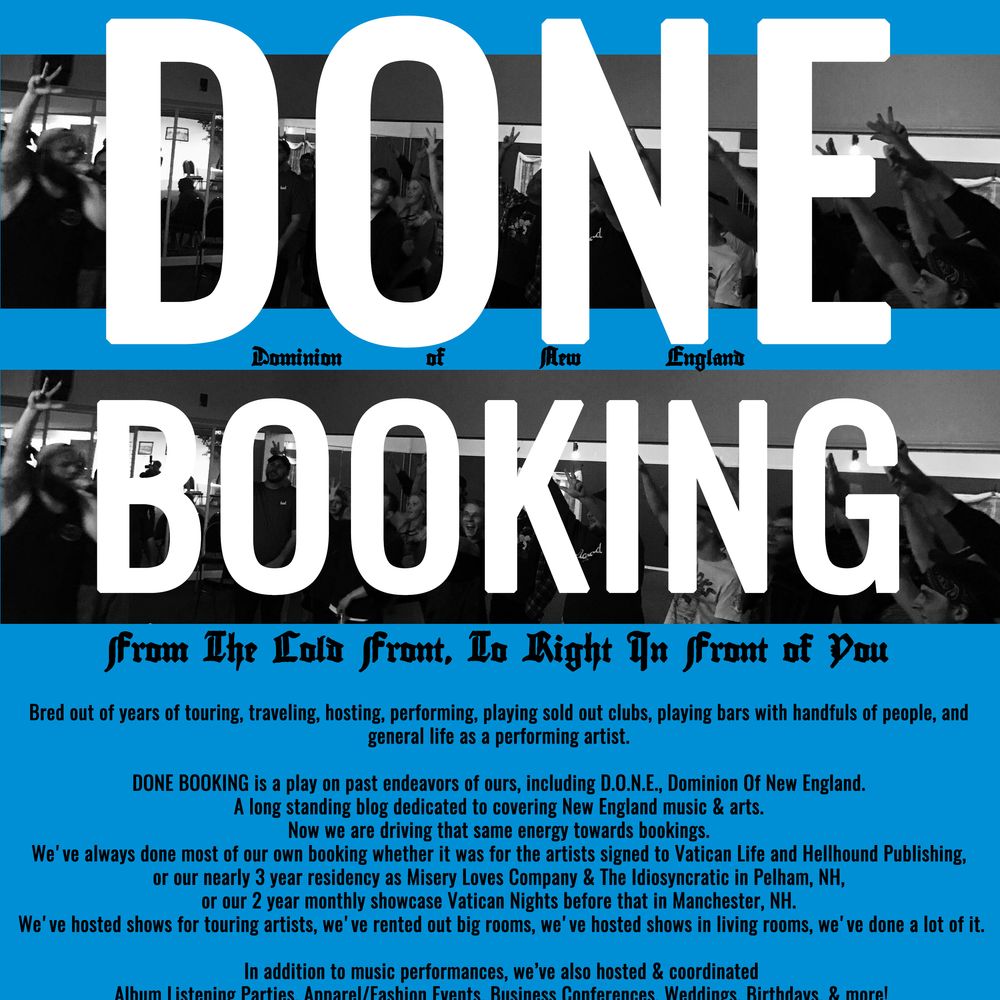 DONE BOOKING | New England Booking Agency
FROM THE COLD FRONT, TO RIGHT IN FRONT OF YOU
Bred out of years of touring, traveling, hosting, performing, playing sold out clubs, playing bars with handfuls of people, and general life as a performing artist. DONE BOOKING is a play on past endeavors of ours, including D.O.N.E., Dominion Of New England. A long standing blog dedicated to covering New England music & arts. Now we are driving that same energy towards bookings. We've always done most of our own booking whether it was for the artists signed to Vatican Life and Hellhound Publishing, or our nearly 3 year residency as Misery Loves Company & The Idiosyncratic in Pelham, NH, or our 2 year monthly showcase Vatican Nights before that in Manchester, NH. We've hosted shows for touring artists, we've rented out big rooms, we've hosted shows in living rooms, we've done a lot of it. 
Now we want to put that focus into artists we believe have outstanding live shows and artistry in general, and get them on the road as much as they can. 
We are beginning to build a roster of artists we will represent for booking engagements, and will be resurrecting our regular event coordination and planning. If you have an event you want to build but need some logistics help, contact us to bring it to reality.